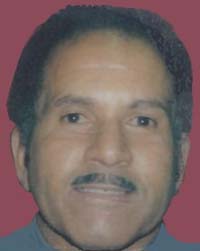 Antonio Chavier, 81, went to be with the Lord on October 9th with his loving wife by his side.
He is survived by his wife of 47 years, Patricia (Oliveira) Chavier and his four children, daughter, Tesha, son, Eric Chavier and his wife Cindy, daughter, Monique Chavier and son, Kenneth Chavier and four grandchildren, He was a member of Local 251 Teamsters and worked as a Truck Driver for 42 years before retiring in 1989.
All are invited a funeral service that will be held Saturday, October 12, 2013 at 11am in the South Attleboro Assemblies of God, 1052 Newport Ave, South Attleboro, MA. Burial will be in Swan Point Cemetery, Providence, RI. Relatives and friends are invited to calling hours that will be held Friday, October 11th from 4 to 8pm in the Keefe Funeral Home, Five Higginson Ave, Lincoln, RI.